Interview by Christopher Sumpton
What would you say about the increasing prevalence of autism?  Is it an epidemic?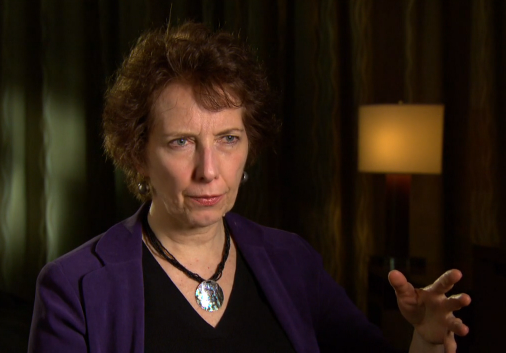 I do think that the numbers of people with autism are greater than they were in the past.  The numbers that we have are always an approximation and what they are depends on how they were collected.  But research shows that these numbers probably represent a real increase; at least half of the increase that we see from the numbers is probably real and I'm quite concerned about it.
The total number of people now thought to have autism compared to what it was before and based on the estimate of what part of that is real, we probably have a four- to six-fold increase in autism over the last twenty years or so.  Maybe a little bit more since that data's a little old.
Is autism a brain disorder?
Autism was thought for quite a while to be a brain disorder.  First, it was thought to be a psychological disorder, and for some years it was thought to be caused by poor parenting, particularly the mother.  Then, they found brain abnormalities in brain tissue and then people started looking at the genetic part and thinking the genes were causing the brain problem.  But now, it's apparent that many, many people with autism have whole-body problems, problems that are far beyond just the brain, particularly the gastrointestinal and the immune systems.  And so, I think that it's coming to be appreciated that we're looking at a whole-body condition.
Is there a genetic focus for research on autism?
 Well, we've had the decade of the gene, we've had the decade of the brain, and people in those decades have assumed the genes and brain together would explain autism.  And they thought so because the identical twins, if one of them is autistic, the other one has a high possibility of being autistic, but it's not 100% and it's really a fair amount less than 100%.  And on top of that, with the numbers going up and with data showing that there are environmental contributors to autism, there are fewer and fewer people who would say that this is purely genetic condition.
The research around twins thing can used in both ways.  The idea that there's a high concordance with twins is that for years, the statistic quoted was that there was 90% heritability.  And so, the genetics-oriented people will quote 90% and the environment people will quote 60%.  The 90% figure, in my understanding, in the earlier studies, was that if one twin is autistic, the other one will have features of autism, and the 60% figure is if one twin is autistic, 60% of the second twins will have full autism.  Those figures fluctuate; they're an average of multiple studies.  And I've heard both that newer studies are showing less heritability among identical twins and more heritability among fraternal twins, and I've also heard the other way around.  So, in my book, it's a fluctuating thing.  But, the critical thing for me is that the numbers don't have to add up to 100%.  There's a measure called the population attributable fraction.  Basically, a gene can be necessary but not sufficient: it may need an environmental trigger.  So, the environmental trigger can contribute just as much and each can contribute 80 or 100%.  That doesn't have to add up to 100%.  So, just because there's a high heritability, that doesn't exclude the possibility of a high environmental contribution.
How do gene-environment interactions relate to gut bugs?
There can still be a gene-environment interaction if gut bugs are involved because there are receptors in the gut.  There is a type of receptor, for example, called the toll-like receptor where there are mutations that make you more vulnerable to having problems.  And there are toll-like receptors in the gut and there are toll-like receptors in the brain, and mutations can affect both places.  So, the same gut bugs would affect someone differently depending on which variant they had of these receptors.  So, there could still be a genetic contributor, but it wouldn't matter unless you had different kinds of gut bugs.  And that perfectly illustrates that genes may make a big contribution but only in the presence of certain kinds of environmental stresses.
What about the more practical work and experimentation in gut-health treatments.  How does this relate to your work?
Well, I've been interested in the gut connection because in my clinical practice, first of all, so many of my patients—that includes my autism patients and also patients with other neuropsychiatric, neurodevelopmental issues—had gut problems and I've watched a lot of people respond well and get a lot of symptom alleviation by carefully-practiced dietary alterations.
From my point of view, I really wish that people would share my view that it's almost unethical not to give people the information that a diet might help their child.  That's a strong opinion, but I really feel that way about it.
Why do you think gluten and casein seem to be such a problem?
Well, first of all, I don't think it's just gluten and casein, but I think gluten and casein are particularly prominent players.  There are a number of different models for what they're doing and one of them is a model that we can't really break them down properly with our enzyme system, particularly if we have problems, whether genetic or acquired problems.  And so, then they turn into an opiate-like break down product which has a drug-like effect on the person's brain.  So, that's one theory.  Another theory is that it triggers an immune response.  A third theory is that it starts to separate the tight junctions, almost like the glue, between the cells in your intestinal tract and create gaps through which things can pass from the gut into the bloodstream.  And that exposes the bloodstream to substances from the gut that normally wouldn't be absorbed, and then the immune system responds to that.  That's called intestinal permeability, and there's evidence at this point, particularly according to Alessio Fasano from the University of Maryland, that pretty much every autoimmune disease and every psychiatric condition has, as a part of it, increased intestinal permeability. According to Fasano, gluten will open up the space between the cells, but in people without problems, it will close up right away.  But in autoimmune and in psychiatric conditions, it opens up and it gets stuck in the open position, so all kinds of things pour into the bloodstream and it sets up the situation.
There is some argument about whether gluten is the problem or whether it's simple starches, beyond gluten.  And that's something that we'll have to see how the research goes.  But in the substantial anecdotal evidence, many of the people who try diets like this find that eliminating gluten is not enough, and they wind up eliminating starches and simple sugars more extensively, and then they get better results.  And this might have to do not only with the gut wall, but with the way that starches that digest quickly feed bacteria in our guts which are not necessarily the ones you want to encourage to grow.
A lot of this stuff was pooh-poohed in the period of time when people assumed that this was a purely brain disorder.  I think with the advances in gut microbial science, and the understanding of the relationship of the gut to the brain, you really can't call any condition completely separate from the gut anymore.  A priori, you have to consider what potential pathways there may be for at least some influence of the gut on the brain.
 If you look at the change in diet in the last 50 or 60 years, since WWII – which seems to coincide with the rise in autism – does that suggest anything?
So, traditionally, people would have eaten a higher nutrient diet.  At least, many people would have.  But when you take your food out of boxes, where the priority is to have it have a long shelf life more than to have high nutrients, there are many changes which are just reducing the overall quality of the diet.  And I think the low nutrient density junk food versus high nutrient density sums it up.  You know, it seems in the United States that we advise people to have a diet full of fruits and vegetables, but we actually don't produce enough to support the whole population living up to the food pyramid that's recommended.  So, I think that there's a relationship between food policy and vulnerability to autism, along with the chemicals.  I think we need to think of these things in relationship to each other.
Is the phenomenon of autism another indication of a larger health issue in children?
Well, there's a recent study that's come out suggesting that 54% of children in the United States have chronic medical problems and one out six children have some kind of learning or neurodevelopmental issue.  And with the 54% number, that comes out to one out of two.  And meanwhile, there are lots of people with obesity, type 2 diabetes, heart disease, cancer, and when you look under the surface of all of these conditions, particularly the—the medical ones, you see underlying problems with the immune system and with something called oxidative stress, and these things are environmentally-related.  So, I think we are seeing a massive health problem and I think the autism situation is the tip of the iceberg or the canary in the coal mine trying to tell us that these people with autism are especially vulnerable, and if we take it seriously maybe we can look carefully and see if there's something that we can cut off at the pass before it gets even worse.
I have friends with children who go to the playground and find that no kids in their playgroup are fully healthy.  I have doctors who find that ten years ago there were only a few moms whose babies were having trouble with their breast milk, and now just about everybody is.
I think we're being worn down in our expectations of what our health should be.  We're accepting not really feeling that well.  We're accepting living on a lot of over-the-counter medications.  We're accepting having our kids be sick and on antibiotics a lot, and ourselves as well.  One in two children, 54%, with a chronic illness – that's not okay.  Why are so many children sick? If we accept it, then we're like a frog in a pot of water where you turn the heat up and they don't notice that they're being boiled to death.  I think we need to wake up and say that we want our health back, and we don't want to accept the things in our lives that are currently considered just a normal part of life that are actually compromising our health.  And,to put it in a positive frame, that we want to build a way of growing our food and producing products that are actually healthy and safe, so that we don't have to have all of these extra things tugging away at our bodies and making us sick.  It's not okay.  We want to be healthy.  That's what we really should have.
In one of your articles you say that being touched by autism is a life-changing experience.  What do you mean by this?
I did write that being touched by autism can be a life-changing experience.  It certainly has been for me.  It's been really profound on a lot of different levels.  The incredible challenge that people face and that they rise to is very moving to me.  I've also met some extraordinarily brilliant people who have brought to bear intellectual resources with a level of passion and commitment that I wish I could find more in my professional life.  I—I believe that my colleagues who are not part of this thing also have really deep commitments, but the sense of pulling together of all-for-one and one-for-all in trying to figure this out in the autism community has been very moving to me.
I have felt that there are people involved in this thing who are incredibly brilliant, who are pioneers, who are courageous, and it isn't only in any one sector of the autism community; I see it in people who have many different points of view.  There's a transformation you go through that I've been through that many other people have been through, where you realize that we're dealing with something unprecedented, that it's an emergency, even if other people don't quite see it that way yet.  And that this is really a lifelong commitment to figure out what we as individuals can do to get healthier, and what it will take to have society wake up and get a grip on what could be driving this profound brain and health problem.  And for those of us who think that autism is the canary in a coal mine, we feel that coming to grips with what we can do to make autism better in the sense of healthier, better-functioning people, is a contribution which will reverberate far beyond autism, because a lot of the underlying problems that we face in autism are actually much more widespread even if they don't show up in quite as serious of a way.
How treatable, or even curable, is autism?
There's a lot of evidence suggesting that people can improve and recover from autism, and that the way we've been thinking about what autism is in the brain is misguided and based on belief systems rather than evidence.  So, what do you see? You see a variety of things, such as children becoming more communicative, more eye contact, talking more, when they have a fever.  Well, how can that be? Why should they be able to do something like that on a relatively quick basis that they normally can't do? You have people who become articulate temporarily after anaesthesia; people who talk and are sociable and warm during a two-day period when they're only on clear fluids prior to a surgical or a medical procedure, and then it goes away when they introduce food again.  And then you have up to 20% of people with autism who are losing their diagnoses, usually after some fairly intensive therapies.  What I have come to think is that autism is not necessarily the product of something that goes wrong in early development and then you just have a different wiring diagram.  I don't believe that anymore.  I think that autism is created from moment to moment, by disturbances in brain chemistry and immune function that change the way nerve cells fire and the way they can communicate with each other.
So I think we have a huge amount of re-thinking to do, both about what people are capable of doing and how they're capable of changing.  I've talked to children and parents of children where there's been an almost total recovery, and I've talked to people who have had temporary transformations, and I think that this is an extremely important scientific set of observations that should drive brain and systemic research to figure out what it is about the brain that can change, and what it is about the brain that can change.  It's really important scientifically to take these observations seriously because we could be having an entirely different set of outcomes than what we now settle for.