robin

benger

Partner

Robin Benger is a producer/director/writer/narrator of television documentaries. Born in England, raised in South Africa, he's been working in Canadian journalism and documentary filmmaking since 1976. "Individuality, unpredictability, relevance, rich characters and a strong instinct for narrative are the qualities we aim for in Cogent/Benger documentaries."
"One rule we have is, if we wouldn't watch it, we ain't gonna make it. Another rule is, whenever possible, stop and smell the flowers."
---
christopher

sumpton

Partner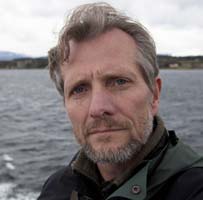 Christopher produces, directs and writes television documentaries. Born in Vancouver, he headed to Toronto in search of a career. He entered the wonderful world of television in 1977 at the CBC, where he discovered editing and a love of documentaries.
After a stint as a freelance editor and feature film trailer producer, Christopher teamed up with Robin Benger to produce In Security (Hot Docs 1998 nominee best political/social issue documentary) and Eastside Showdown (Gemini Awards 1999 nominee best social/political documentary). Together they formed Cogent/Benger Productions in 1999 to continue to produce socially relevant, issue-oriented films in the same vein.
"Making a documentary is like a journey down two streams – gut reflex and eternal planning. When they come together, magic happens."
---
marion

gruner

Associate Producer and Director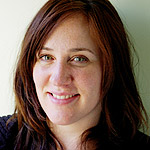 In 1998, while living in the rainforests of northern Australia it suddenly became clear to Marion that the world was a puzzle to be cracked. The best way to do this, she decided (possibly erroneously), was to make documentaries. Since then she's worked as a producer, director, editor, and production manager. Her work has been featured on radio and television, in art galleries, and screened internationally. She joined the ranks at Cogent/Benger in 2004. The puzzle, incidentally, remains happily unsolved.