Interview by Christopher Sumpton
Why has this disorder been so hard to crack?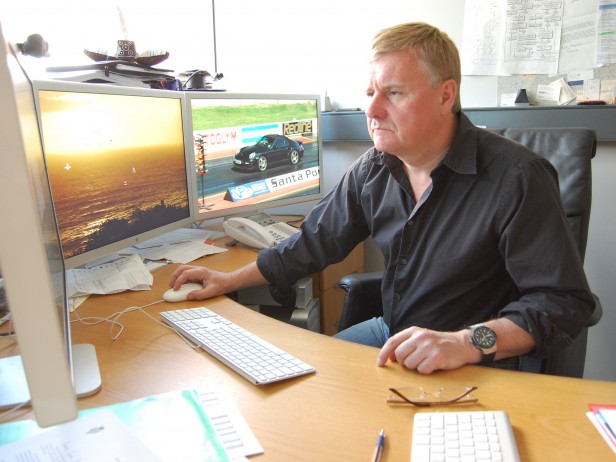 Autism is what we call a mosaic disease, so it has many different facets to it. I discovered that by reading a lot of papers on the subject; about 500 in the last year or so, covering all the different areas of autism research. That's actually one of the things that most people working in autism don't tend to do. They work in their own area and they don't actually look across the whole spectrum. And if you look into the literature, you'll find that autism isn't just a sort of neuropsychiatric, behavioural, and social disorder, but it's also associated with gastrointestinal problems in the majority of children. Maybe 70% of the children at some time or other have quite severe gastrointestinal disturbances. But also, there are problems that have been recorded in cardiovascular systems. They have a raised median diastolic blood pressure. They have an abnormal QRS complex. That's the actual electrical control of the heart. It looks as though they have some renal kidney transport defects as well. So, it's a systemic disease, but the most obvious effect is the social and behavioural, and so it tends to be associated with that. But it doesn't mean to say that the other parts of the system aren't deeply involved in the mechanism of action, and I think what we have to do now using our modern technology is to take a step back, look at the whole problem as a systemic problem, and see how all the abnormal interactions that are occurring in the different organ systems in the body might impact on brain development and to give us the symptoms of autism, which are becoming all too familiar.
Tell me about the changing gut microbiome, and how that affects us.
So, we've evolved with this gut microbe biome, as it's called, which is this complex community of organisms. Everybody's different in the world, apparently. You have something like a kilogram of microbes inside you, which is a large amount. Maybe 100 trillion cells. That's ten times as many cells as the rest of your body. If you want to get some statistics, during your lifetime, the amount of gut microbes you produce is the same weight as five full-grown elephants. And the microbes in your gut are more metabolically and biosynthetically active than the rest of your body. So, they have a giant effect on your metabolism. And we've evolved with them, and we've evolved not only as a species, but also in relation to our diet. And obviously, since the end of the Second World War, our lifestyles, our diets have changed enormously. And therefore, potentially, our microbes and, certainly, our microbial function has probably changed a lot as well.
What are some of the key factors that have changed the microbiome?
Well, antibiotic use would be a very obvious one. Remember, autism was only recorded as a disease in 1944 by Kanner, which is almost exactly the same time as we started to use antibiotics. And I'm not saying that the first cases were caused by antibiotics. But what I'm saying is that antibiotics, especially when given to children or it babies, are bound to alter the microbial balance in the developing microbiome. Remember, I said that it takes about three years to develop that. When you produce a sudden shockwave through that through an antibiotic, it could derail; it could change the direction of the development. And it's recently been shown by David Relman in Stanford that once you've had antibiotics, the microbes do recover. This is in adults. The microbes do recover but they never go quite back to what they were before the antibiotic therapy. And of course, in children where it's a developing or a changing microbiome, the effect will be of antibiotics will be amplified over what happens in adults.
And diet. There's a lot of controversy about how diet interacts with microbes. Microbes have got different dietary preferences. There's no question about it. They're all different species. They have different metabolic activities. So, if you change the diet, you're almost certain to change the balance of power in this complex ecology in your gut. What people are unclear about is whether those changes are permanent or reversible or whatever. However, most people have been looking at it, or most scientists have been looking at it, from the point of view of the composition. Genetically, who's there; which microbes are present. But microbes respond to the conditions that they're in, so if you change the diet, even if who's there doesn't change much, what they're doing does change. And that's the important point from the metabolic point of view, that the microbes could stay exactly the same in terms of the species composition, but what they're doing in the body and their position in the ecology may change radically. And that's the effect that the host feels.
So, are we a long way from knowing which of the bacteria are "bad" bacteria?
Well, we know from Sid Finegold's work that the Clostridial populations are very abnormal. And the Clostridia include a range of bacteria, some of which are very friendly and important for us, and others which are super dangerous, like botulism. You know, botulinus toxin, one of the most toxic substances in the world comes from Clostridia. So, you've got a spectrum of hostility, from good really through to bad within the Clostridia, and we know the Clostridial populations are very abnormal. So, the—a smoking gun is lying there at least. But the important thing to remember is that these microbes, it might not be just one species of bacteria; it might be combinations of them and how they work together metabolically, and that's a much more complicated problem and, quite frankly, I think that's much more likely to be true than just finding one rogue bug. I think if it was one rogue bug, we'd have probably found that already. So, it's the combination, the abnormal ecology, and how it interacts with the body which changes development.
High amounts of sulphur have been found in the urine of autistic children. What's the significance of sulphur depletion in autistic people?
It's well-known and it's been known for many years that there are abnormalities in sulfur metabolism in autistic children. There's evidence that they lose sulfate and other inorganic sulfur components in the urine and in really quite large amounts, which implies a renal transporter defect—which is involved in recovering sulfur from the urine. If you don't have that working properly, you lose it. That's potentially a big problem because sulfur is a highly demandable, important commodity in development. It's required for all sorts of different processes. So, the interesting thing is that there may be a fundamental sulfur problem in autistic children. The microbes that they have, the abnormal microbes, are almost certainly associated with the production of metabolites that require sulfur for further processing. So, if you have this nasty potential combination of a sulfur defect which could be genetic, linked with microbes that demand sulfur, you have a problem of depletion of an essential resource that the body needs to grow and develop, including brain development. That's only a theory at the moment but it's something that's quite interesting: gene-environment idea.
Do you see a diagnostic application for autism coming out of your work looking at disease signatures in urine?
I think there's several different ways you can apply this technology and approach to studying autism. The first one is, can you diagnose autism earlier than is currently present? At the moment, it's based on a complex set of behavioural traits and by the time, the diagnosis of autism is first made – which is typically about eighteen months or older – of course, a lot of the damage has been done. So, the real question would be, can we detect things which will show earlier on that there is a problem? And if so, can we do something about it, right? Can we change the interaction, the biochemistry of the body to stop the problem developing? So, there's two parts. One is early diagnosis because the earlier you try and fix autism, whichever way you use, and behavioural therapy is one of them, the better you can fix it. And children can be cured nearly by behavioural therapy if you intervene very early. So, early diagnostics is a very important, unmet medical need. And the other thing is if we can understand how the metabolism has gone wrong, and it has an environmental cause, can we take that environmental cause away, thus preventing some cases of autism? I'm not sure that we can prevent all because I think there are some genuine cases which are really very, very early and potentially pre-birth, and which will probably have a genetic origin. But we're really not sure about the proportions of the different types of autism that we observe.
You mentioned that most studies have been on done on children over three years of age. Why is this significant?
It's very apparent if you start to read the general literature in autism and look at all the different areas of study, whether it's the behaviour, the treatment, the neurology, the imaging that's been done, or the biochemistry, all the children that have been looked at pretty much—in the scientific literature, have been over the age of three. Well, the damage occurs before the age of three, by definition, as a matter of fact. So, there are very few studies that have looked at autism in the very early stages of development, which is exactly when you need to look at it if you're going to understand how it occurs. So, of course, that's difficult to do because it's still a comparatively rare disease. So, the way we have to really address that is … It's actually quite simple; is we need to look at families where they've already got an autistic child because the chance of them getting a second autistic child is actually a lot higher than the general population. So, one of the things we could do is to look prospectively at families who already have an autistic child; look at their subsequent infants and try and monitor them through their early stages and see if we can find when they become metabolically or microbiologically abnormal, and see if we can therefore find some predictor of autism. And—and this isn't just simply a genetic thing, either. It's trying to identify key dietary changes, key environmental changes which are associated with the onset of autism. So, it needs careful clinical notes linked to metabolic or microbial profiling.
If you could get those resources together to design that study, what do you think the result would be?
I think the result would be we'd be able to identify at least some classes of autism that were preventable, right? We're trying to raise money to do this sort of study at the moment. And we're talking about, you know, millions of dollars, so it is an expensive study to do it properly. But if you look at the cost of autism, particularly in the United States, and the projected costs in the future, these are astronomical. So, in 1980, for instance, it was about 1 in 15,000 children that were thought to have autism, right? Current numbers is less than 1 in 100. This is now starting to make it a common childhood disease. And the behavioural therapy that's given—for instance, in the state of California, is something like $100,000 per year per patient. It is an astronomical cost and if you look at the rate of increase of autism over the last five or ten years, well, it's not exponential but it's going up on a steep curve. And if you project that—and it sounds like scaremongering, but if you project those curves ahead 25 or 30 years, you're looking at potentially an autistic child in every family in America. A trillion dollar problem, okay? So, it may be that the thing will curve off and it won't be such a big problem. We just don't know. But at the moment, there is quite a steep rise and it's huge costs. So, spending a few million dollars, even $10 million, in trying to understand the triggers is trivial in comparison with the health care costs in the future.